Fully Responsive
This theme will look great on any device, no matter the size!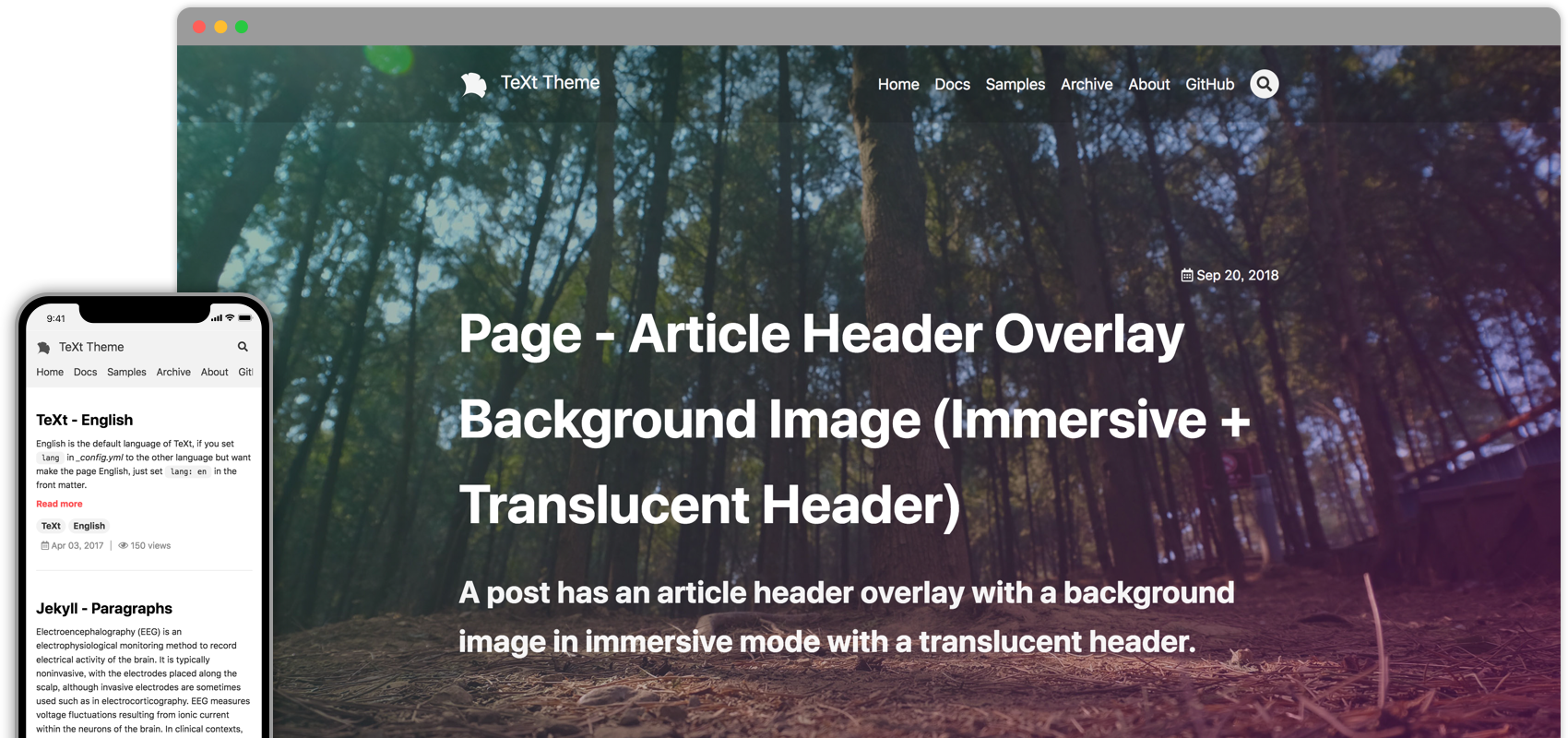 Super Customizable
Everything from the menus, sidebars, comments, and more can be configured or set with YAML Front Matter.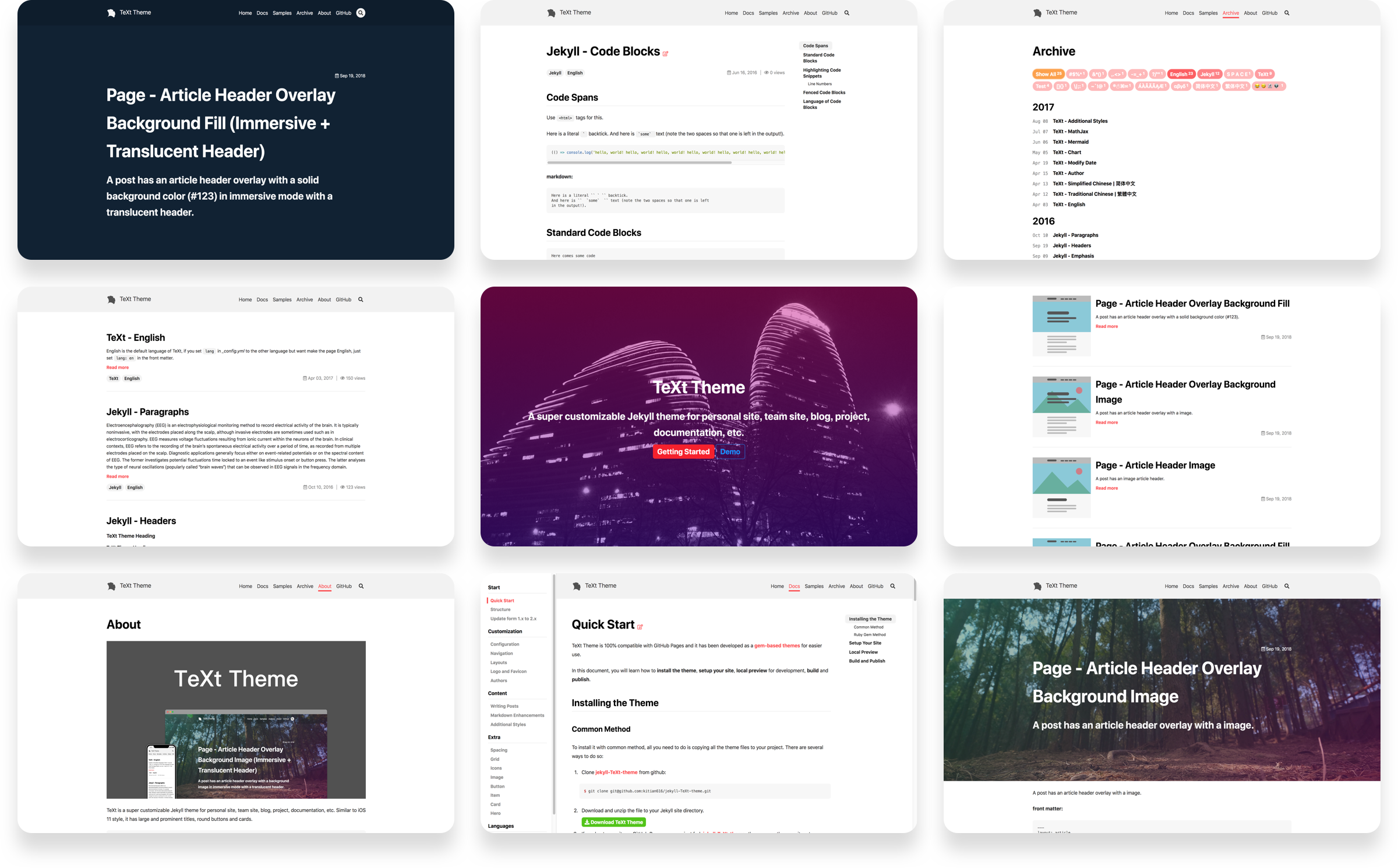 Skins
TeXt has 6 built-in skins, you can also set up your own skin.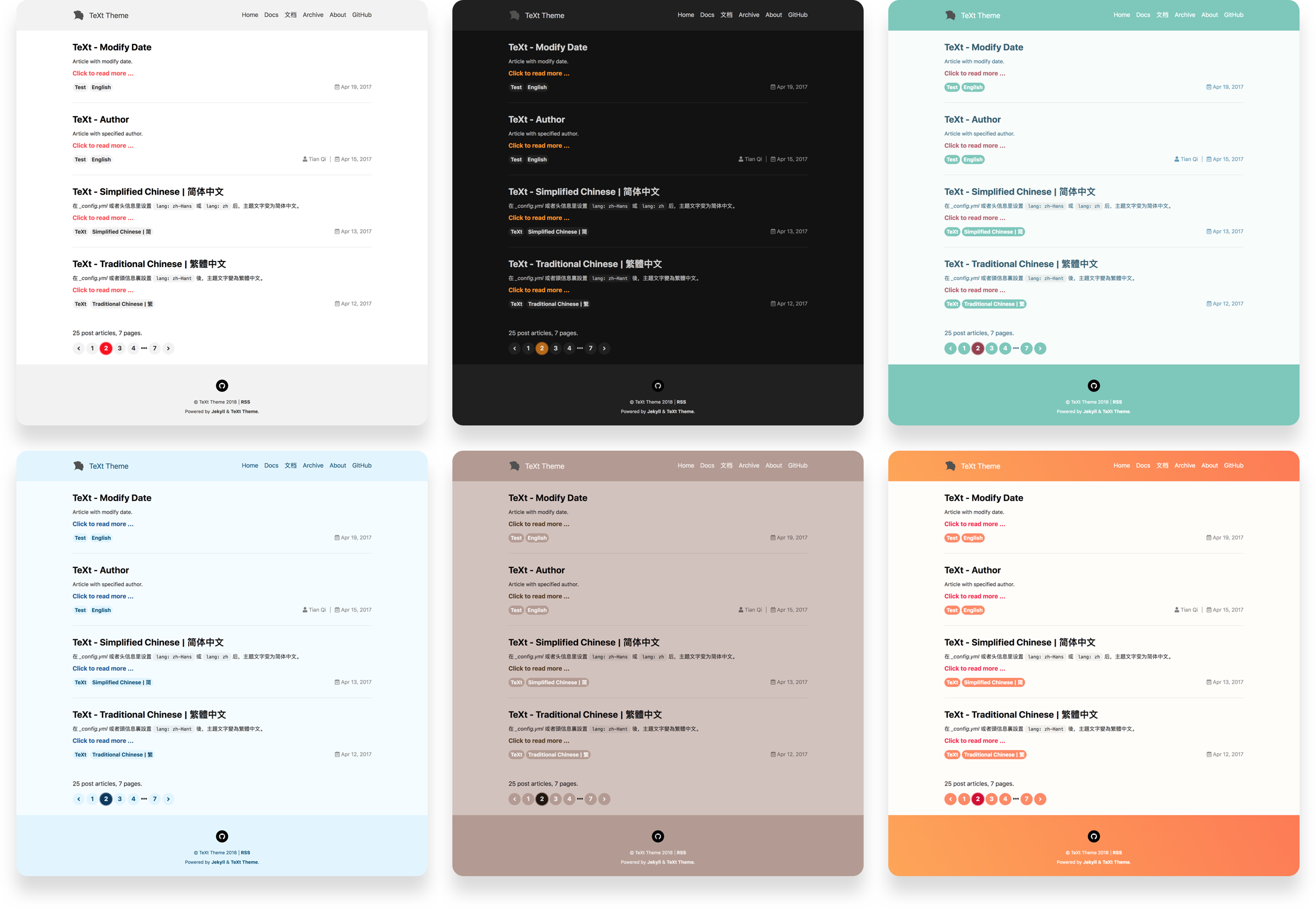 100% Free
Free to use however you want under the MIT License. Clone it, fork it, customize it, whatever!